Creatrust Cheap Custom Honeycomb Paper Roll For Wine Or Gift Packing
Product Detail
The Newest Chuangxin Packing Product
Product Tags
The Honeycomb Paper Roll is the eco-friendly and cost effective alternative for plastic bubble wrap cushioning. This cushioning wrapping material is created on demand, saving valuable space and time in the process. The kraft paper expands in a honeycomb structure. In combination with soft white paper it gives both superior protection and perfect presentation to your wrapped items
Honeycomb paper wrapping is easy to stretch, more soft and flexible,provide cushion protect without surface scratch.
* Compact converter and flexible solution
* No need for tape due to interlocking paper structure
Cost efficient due to the reasonably low investment costs of the converter
* Perfect in-the-box presentation enhances the customer's unboxing experience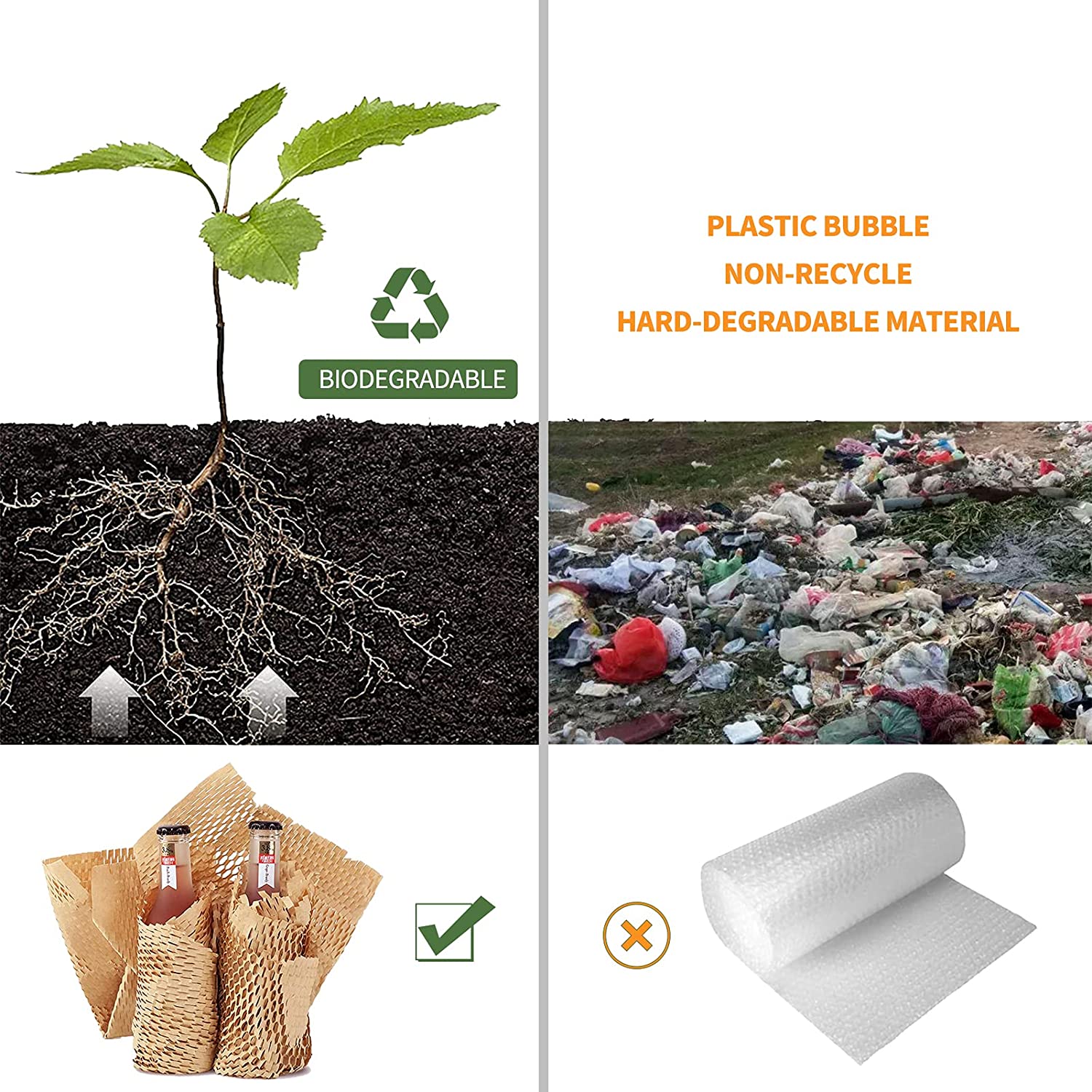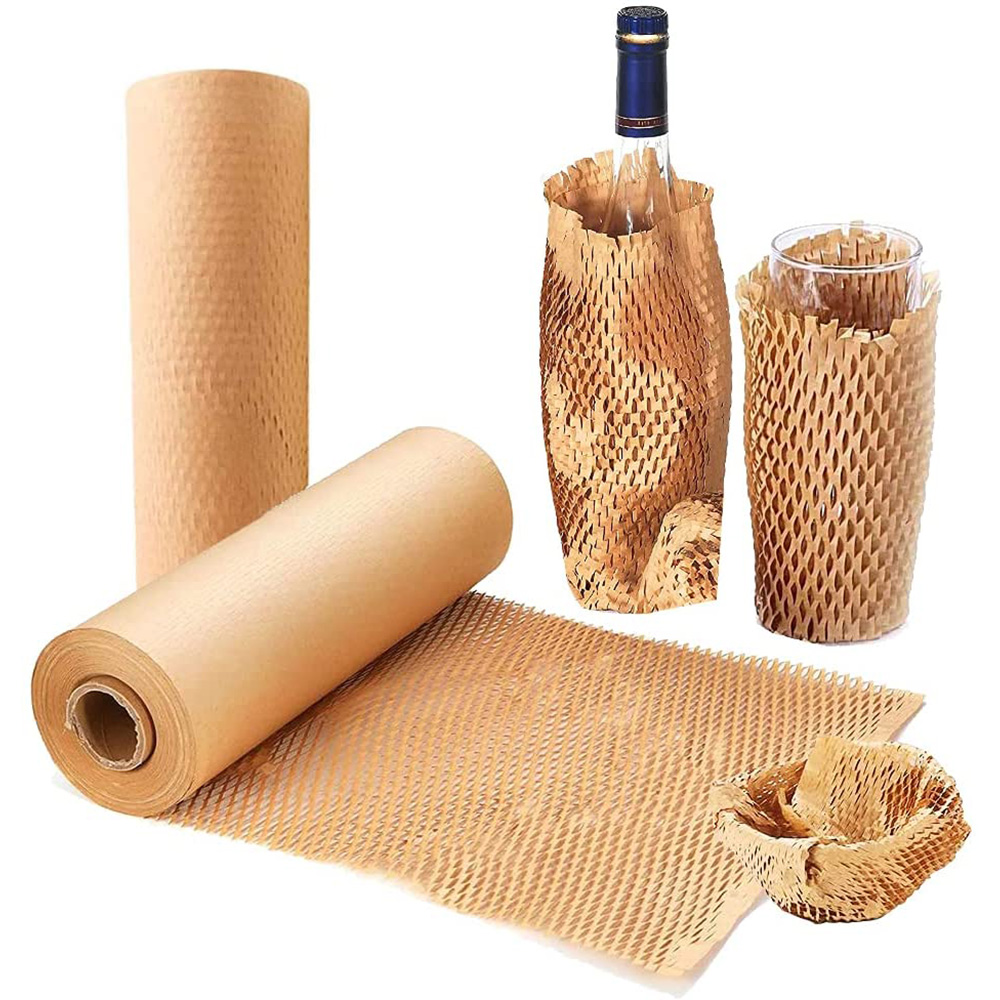 When dispensed it expands to a 3D honeycomb structure, providing the most innovative,and visually stunning packaging solution.
There is no need to cut the wrap, simply tear and it will lock onto itself (yes reducing plastic tape too!)
Only use the amount you need and the rest stays snug in the dispenser - what a change from rolls and rolls of bubble wrap in your packaging area.
Naturally biodegradable, compostable. Made from sustainable forests.
High quality die-cut kraft paper combined with a tissue interleaf - a strong and shock-absorbent material with superb cushioning and protective characteristics, surpassing traditional wrapping solutions.
Innovative honeycomb paper eliminates tape and cutting. It reduces transportation, handling and storage costs, thanks to smaller pre-pack dimensions.
A sustainable, biodegradable, and recyclable alternative to traditional bubble. With this packing material made from kraft paper, you can tightly wrap odd-sized and over-sized items.
Provides exceptional protection and prevents damage for a wide range of goods. It is used in many industries, such as e-commerce, express logistics, printing supplies industry, ceramics, electronic products, sporting goods, etc.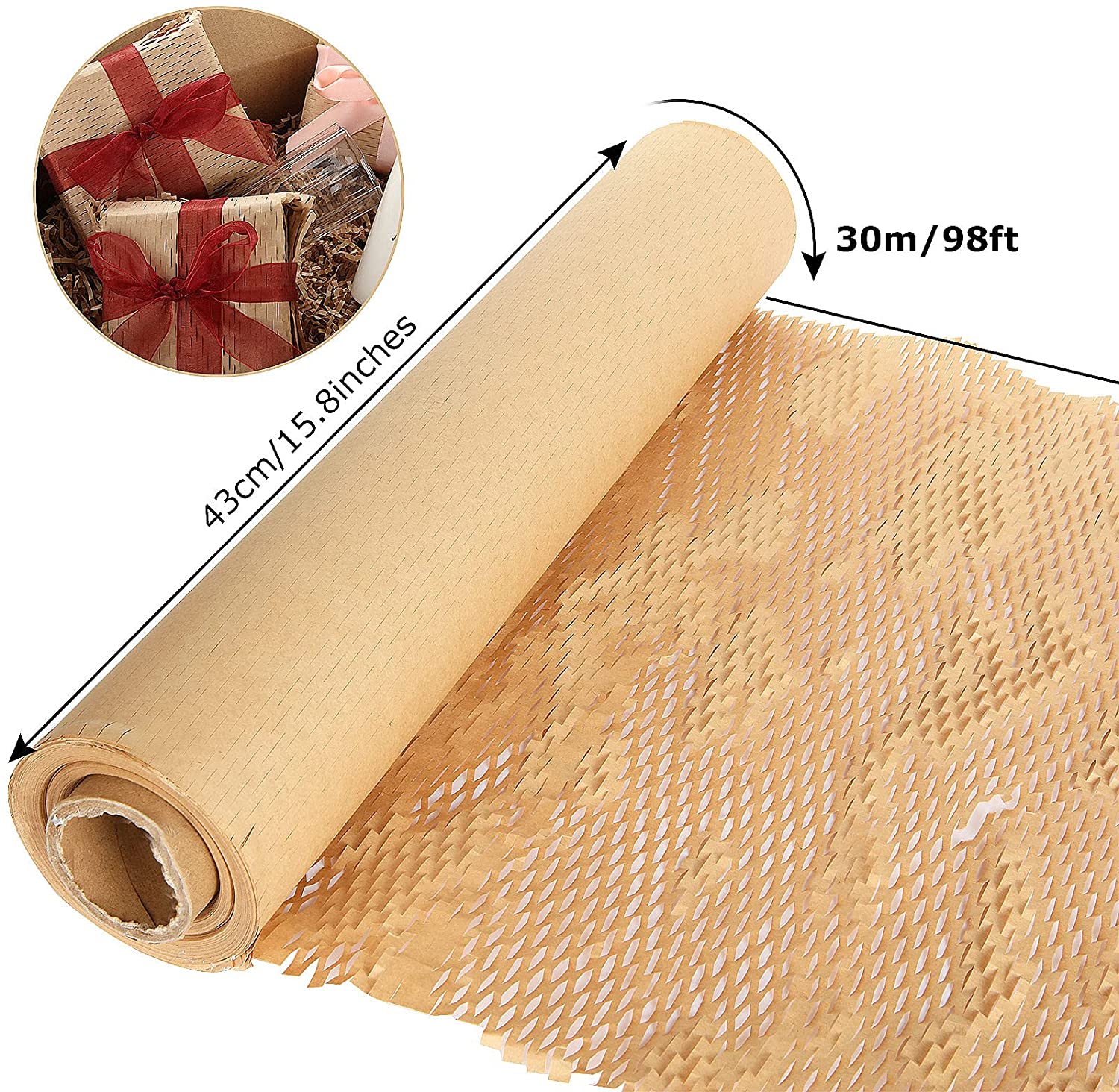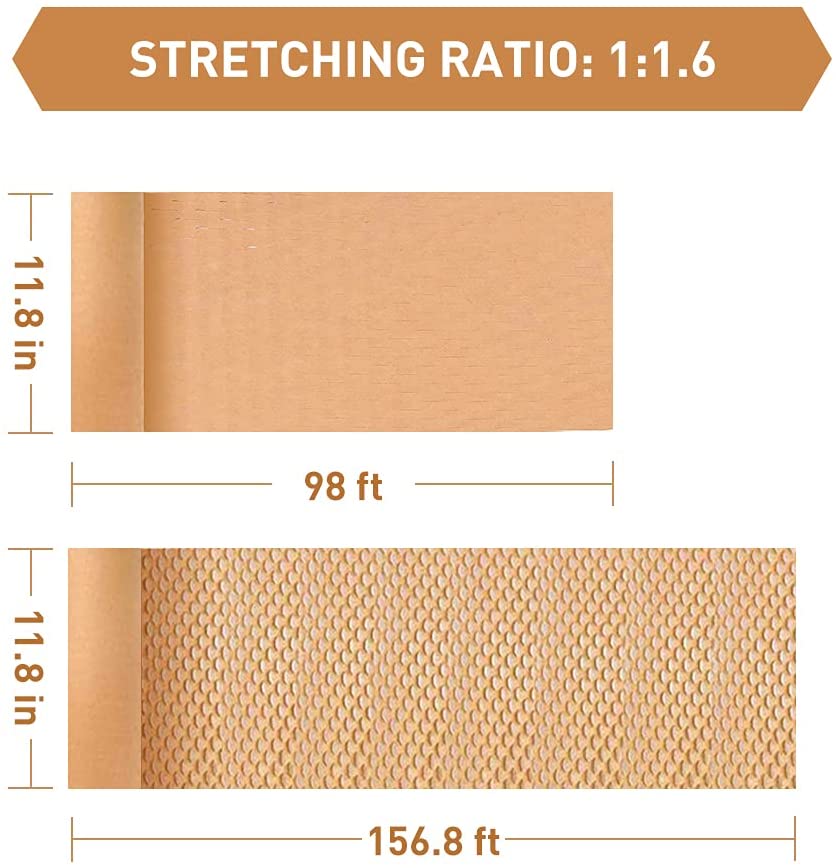 | | |
| --- | --- |
| Specification | 500mm*250m |
| Gram Weight | 80g |
| Width Before Stretching | 500mm |
| Length Before Stretching | 250m |
| Width After Stretching | 350mm |
| Length After Stretching | 350m |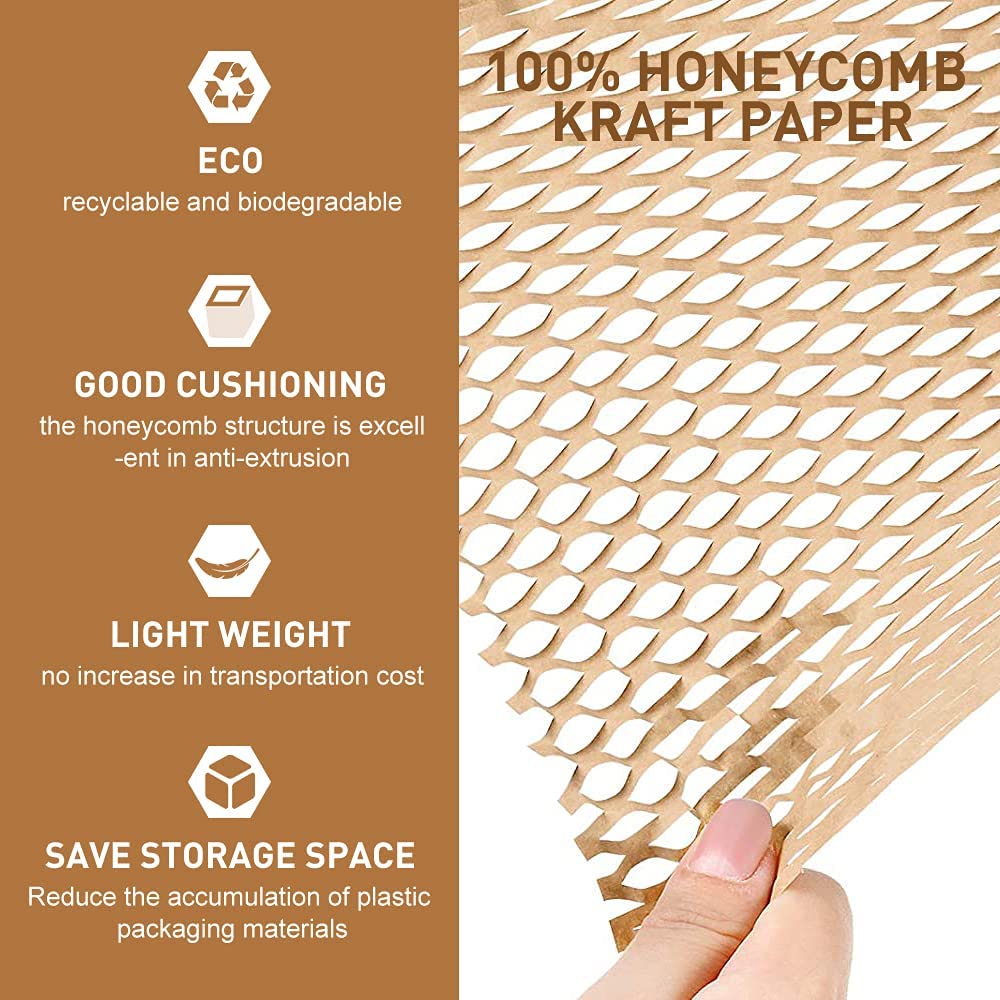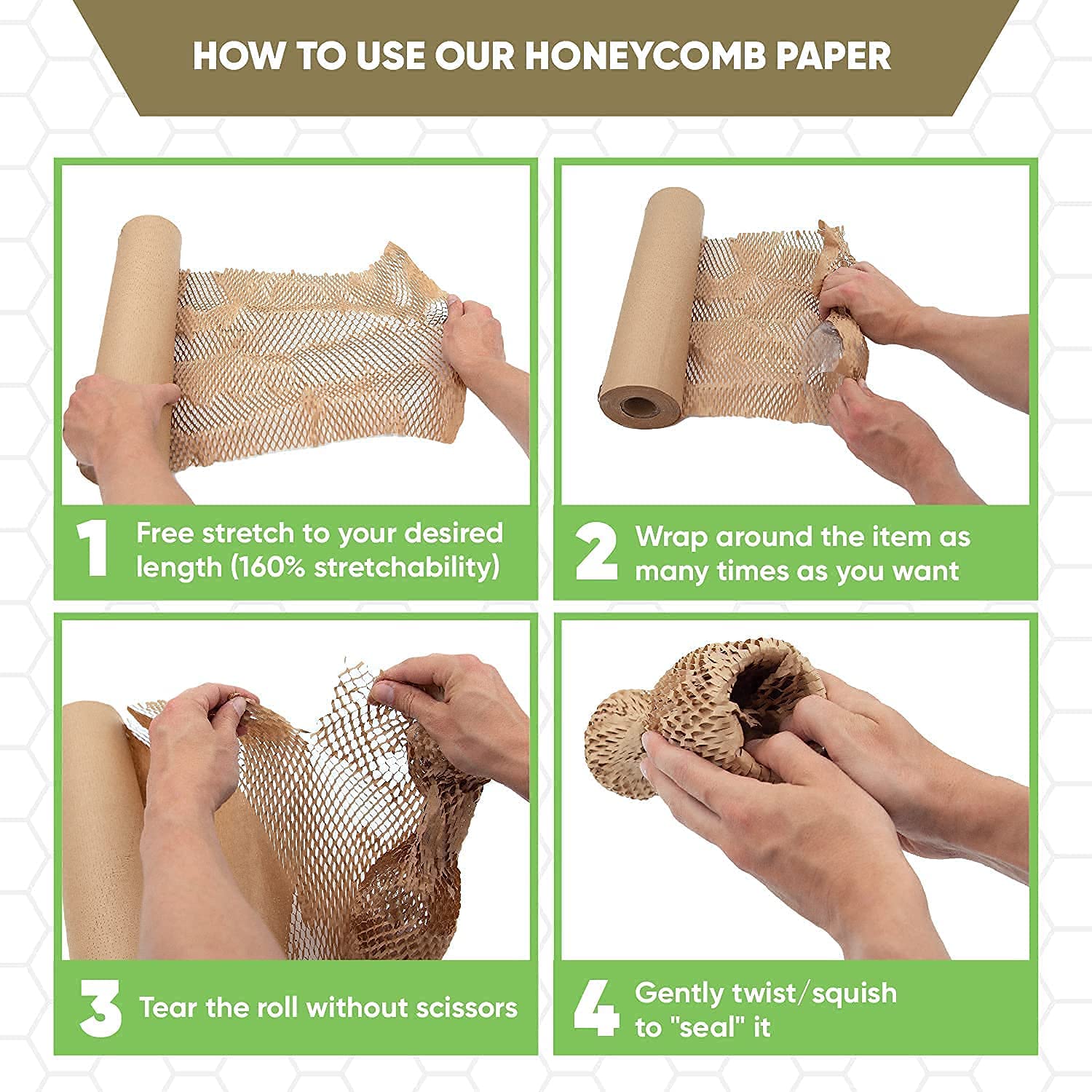 1.Tear required sheets for packaging.
2.Open each piece completely, this will give you more volume when assembling.
3.Line the bottom and sides of the package.
4.Place the product in the bag or box.
5.Scrunch, fold or place Kraft paper in voids that require filling.
6.Your package is now ready.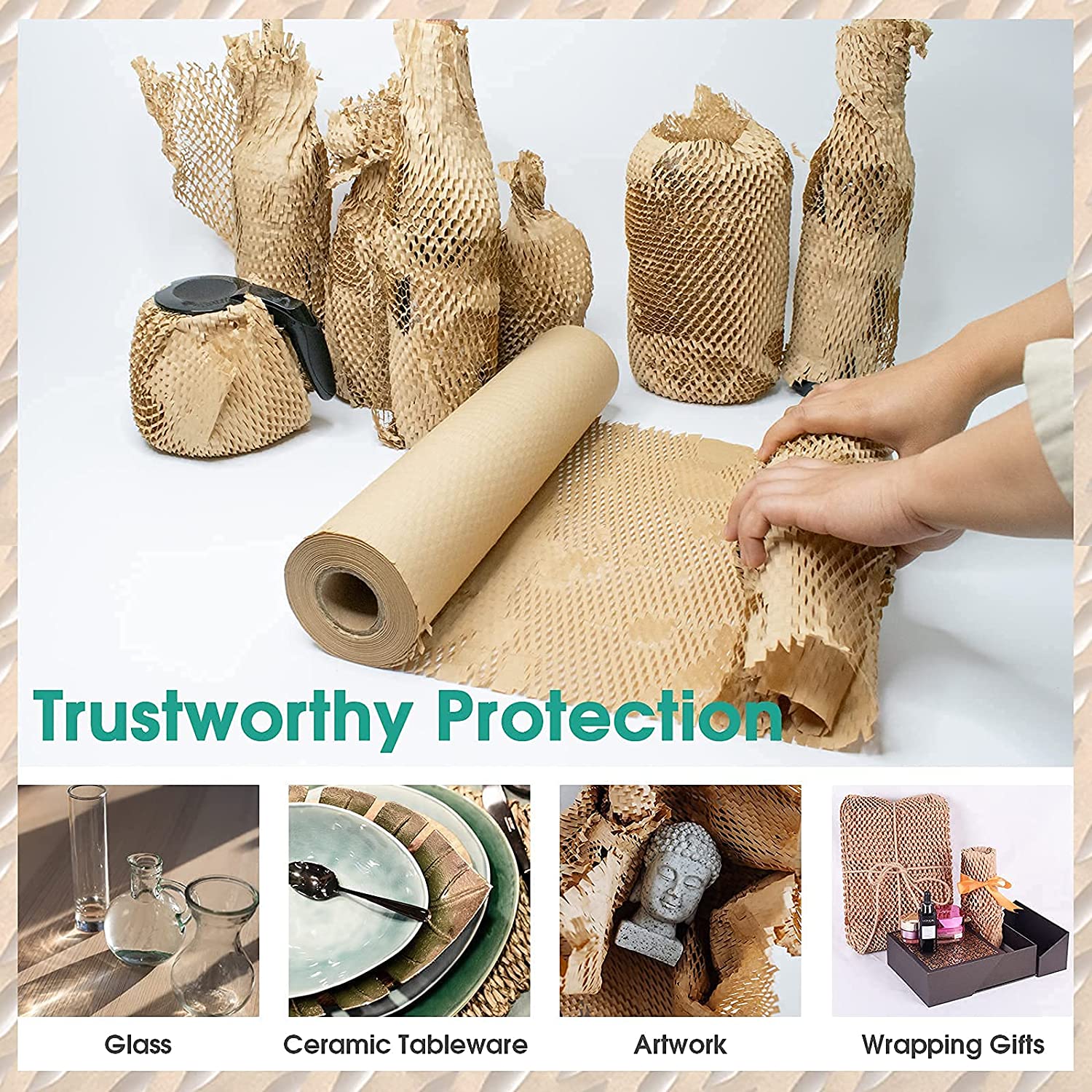 Q1:  Are you a Manufacture factory?  
Yes, We are the direct manufacture factory, located in Shenzhen and Dongguan city, China, Which specialized in protective packing and mailing solution in China for over 14 years experience from 2008 years.
Q2: What's your minimum order quantity?
We accept mix size and mix item put on a 20ft or 40ft container. For our existing size, MOQ is 50rolls.
Q3: I am a freshman want to selling your product, should I need to order full sizes on my first order?
No, it's not necessary. We will give you our suggestion and tell you the popular size on your location market.
---
---
Welcome to Shenzhen Chuang Xin Packing Material Technology Co., Ltd.
Write your message here and send it to us